Kate Hedin (http://www.bobbykate.com/)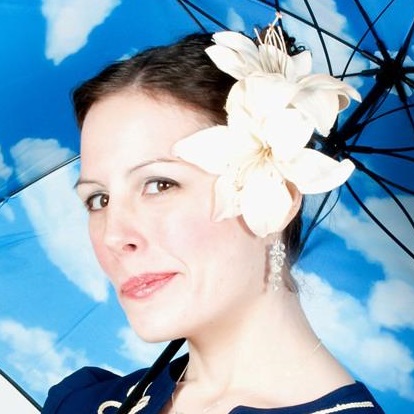 Following in the path of her great ancestor, Swedish explorer Sven Hedin, Kate has traveled to the greatest unknown regions of following and footwork. Aside from a love of classically inspired Lindy Hop, she is most known for her unique and elegant style of Balboa. As a teacher, Kate is known and loved for her logic-based language, her unique methods of teaching technique, and, overall, never leaving student followers disappointed.
Laura Keat (http://www.jeremyandlaura.com)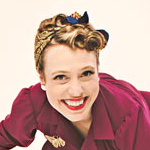 Laura has been passionately dancing and teaching swing dance for more than eight years in Southern California and all over the world. (She also founded the California Balboa Classic, a fantastic Balboa event in Southern California.) Laura loves dancing Balboa, Lindy Hop, Collegiate Shag and sharing her joy for these dances in classes and lessons. Even though she has accumulated Championship titles in all three dance styles with her primary partner Jeremy Otth and others, her personal strength is showcased on the social dance floor. While social dancing, Laura has a unique ability to follow a variety of leads while exhibiting grace, elegance, musicality and finding a way to add her own voice into every dance. Her classes are designed to inspire each dancer to find their own personal style and voice while enhancing their partnering skills through the use of good body mechanics, connection and rhythm. Laura's passion for teaching compliments her passion for swing dancing itself, bringing a fresh perspective to her classes and an inspiring experience for students of all levels.
Teni Lopez-Cardenas (http://www.tenilopez.com/)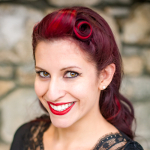 Graceful and fiery. Feminine yet dynamic. Known for her swivels and fancy footwork. Teni Lopez-Cardenas is an accomplished competitor, teacher, judge, and performer, and has the pleasure of working with many well-known leads and teams. In the classroom, Teni maintains a fun and accessible attitude while focusing on the importance of connection, body awareness, and technique. Her passion for the dance shines through in her teaching, and she strives to instill a sense of playfulness while encouraging her students to develop their own personal style. Teni is happiest when dancing her heart out, both socially and in competitions and performances. On the competition circuit, Teni is one of the few unpartnered follows who consistently places in top Lindy Hop and Balboa divisions at many prestigious events. She's also really into Krav Maga.
Jeremy Otth (http://www.jeremyandlaura.com)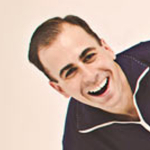 Jeremy Otth amassed a great amount of knowledge on the historic essence of vintage swing dances from many of the original jitterbuggs and swing dancers. Along with his seemingly inexhaustible amount of energy, Jeremy's natural talent and dedication led him to accumulate championship titles at many acclaimed dance competitions such as the International Lindy Hop Championships, National Jitterbug Championships, American Classic Balboa Championships and the US Open Swing Dance Championships. Jeremy is now able to share that breadth of knowledge and passion for these classic partner dances by entertaining and educating feet from Southern California to around the world.
David Rehm (http://davidrehm.com)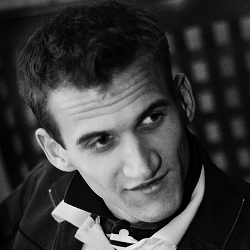 David Rehm is a geek-turned-professional-dancer specializing exclusively in the partnered swing dances, Lindy and Balboa, and widely considered one of the top Balboa dancers and instructors in the world. He is regularly featured teaching and judging at the most prestigious events dedicated to those dances throughout North America, Europe and Asia. In addition to numerous awards, in 2006 David captured both the American and European Balboa titles (with different partners) by winning the American Classic Balboa Championship and the Euro Bal Cup. He is also the creator of The Experiment, "the world's most intimate and intensive Balboa workshop," as well as the founder of the Northeast Balboa Corridor (NEBC) project. David is best known for his ability to capture both broad thematic abstractions and technical details all in the form of conceptual principles.