Jennifer Barnett (https://rockininrhythm.com/)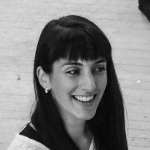 Known for bringing a little math and science into the ballroom (don't worry, just a little), Jen began tap dancing in pre-school and continued dancing and later teaching through high school. After putting aside dance to focus on chemistry in college, Jen was happy to return to dance during graduate school–-this time the partnered swing dances of Lindy Hop and Balboa. Jen teaches and competes in Balboa on the international stage, having won the All Balboa Weekend J&J five times, more than any other follow. She has also won or placed in strictly competitions at the All Balboa Weekend, California Balboa Classic, Camp Hollywood, and the Eastern Balboa Championships (R.I.P.) and teaches around the world. In addition to competing and teaching, Jen also enjoys performing. As a teacher, Jen tries to balance her straight-forward manner and high expectations with lots of love, humor, and support for her students. She's known for being able to teach truly multi-level classes where everyone is challenged to push their best a little farther. Never forgetting to address both follows and leads, Jen blends a clear, technical presentation with the musicality and spirit that make swing dancing so enjoyable.
Laura Keat (http://www.jeremyandlaura.com)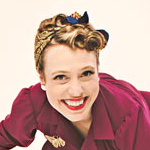 Laura has been passionately dancing and teaching swing dance for more than eight years in Southern California and all over the world. (She also founded the California Balboa Classic, a fantastic Balboa event in Southern California.) Laura loves dancing Balboa, Lindy Hop, Collegiate Shag and sharing her joy for these dances in classes and lessons. Even though she has accumulated Championship titles in all three dance styles with her primary partner Jeremy Otth and others, her personal strength is showcased on the social dance floor. While social dancing, Laura has a unique ability to follow a variety of leads while exhibiting grace, elegance, musicality and finding a way to add her own voice into every dance. Her classes are designed to inspire each dancer to find their own personal style and voice while enhancing their partnering skills through the use of good body mechanics, connection and rhythm. Laura's passion for teaching compliments her passion for swing dancing itself, bringing a fresh perspective to her classes and an inspiring experience for students of all levels.
Jeremy Otth (http://www.jeremyandlaura.com)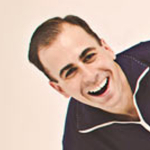 Jeremy Otth amassed a great amount of knowledge on the historic essence of vintage swing dances from many of the original jitterbuggs and swing dancers. Along with his seemingly inexhaustible amount of energy, Jeremy's natural talent and dedication led him to accumulate championship titles at many acclaimed dance competitions such as the International Lindy Hop Championships, National Jitterbug Championships, American Classic Balboa Championships and the US Open Swing Dance Championships. Jeremy is now able to share that breadth of knowledge and passion for these classic partner dances by entertaining and educating feet from Southern California to around the world.
Annabel Quisao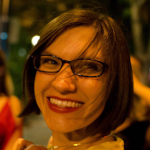 Annabel is known far and wide for her huge grins and prodigious laughter on the dance floor. Always a student of music and a lover of swinging jazz, she was addicted to the communication and spontaneity of Lindy Hop upon her first exposure to it in 2003 at Colgate University. She continued to delve into swing dancing while at Penn State where she was also introduced to Balboa, Blues dancing, and Collegiate Shag. Through the years, she has social danced, taught, and competed in equal measure. She enjoys the challenge and camaraderie of competition, taking home top prizes in such events as the International Lindy Hop Championships, All Balboa Weekend, and the California Balboa Classic. Her enthusiasm for teaching began even earlier, first as a music theory instructor, and then as a swing dance instructor and curriculum developer in her local scenes from Penn State to Memphis to Boston to Washington, DC. In her teaching, Annabel emphasizes technique and critical thinking to give students the tools to explore their own abilities, inspire their partners, and have a good time!
Bobby White (http://bobbykate.com/)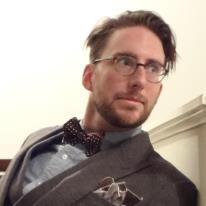 Bobby White is known worldwide for his individual dance style, expressive teaching methods, and floppy hair. He is a passionate dancer of Balboa, Lindy Hop, and Solo Jazz and has won many national and international championship placements in those dances, which he teaches all over the world. His welcoming nature and humorous personality are complemented by his passion for the dance and in-depth instruction. He is dedicated to exploring the art form and history of swing dance, as shown through his well-read blog, Swungover, and the story-telling talks that he delivers at events. He is the emcee of Lindy Focus and other events.